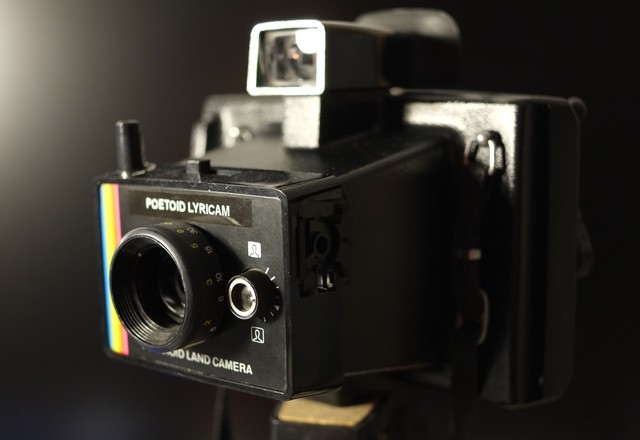 Poetoid Lyricam is a camera that takes poems.
It consists of a Raspberry Pi, camera, thermal printer and batteries housed in the body of a 1970s Polaroid camera. The pictures it takes are fed to a neural net which generates captions, these are then mangled and reformatted to resemble a poem, which emerges from the printer on the back.
At EMF 2018 I did a talk on Lyricam, Dada, and my past a present experiments with text generation. The video of it can be viewed here, or below.
Further Reading, Viewing, and Listening
Hardware
Cut-up Technique
The Bowie video I showed in the talk
An article on the cut-up technique's influence on musicians
Ode
When I say that my BBC B is in the bar showing Twitter, I'm referring to Twitbeeb.
Various versions of the Ode source are available on Github.
There's a web based version of Ode.
Or you can play with the original BBC version in the incredible jsbeeb by Matt Godbolt.
Twitter (and other) Bots
DUNSÖNs & DRAGGANs by @notinventedhere.
Sam R Cosgrave by me, and write up.
Inspire Ration also by me.
A.I.
For the Friends script I used this char-rnn code trained on transcripts of the first series of Friends.
I modified im2txt to remove the beam search code, instead it use a simpler caption building method with a random element. Every time you run a neural net inference the result is a list of all the words in its vocabulary in order of likelihood of each being the next word. Occasionally instead of using the best word, it will pick another word from further down the list.
I also made it talk directly to the Pi camera using its Python API. This saves vital milliseconds encoding and writing a JPEG, and then reading and decoding it again.
I run the Tensorflow as a daemon as it takes about a minute to start and load the model. The image capture and captioning is triggered by a connection to a network socket, the result is returned over the socket in JSON.